Hemp Beanies & Scarves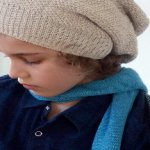 These wonderfully light beanies and scarves, being made of hemp, keep you warm in the cold and cool in the heat, so great for warmer weather too..
One size, Unisex. 100% Hemp.
A choice of great colours and style for every taste; young and older, male and female....
Please email care@drapersorganic.co.uk for details