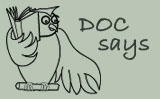 Our purely hemp shower curtains are now available in an even greater choice of sizes and colours, including our stunning new Purely Aubergine, Purely Chocolate, Purely Burnt Orange, Purely Lime and Purely Sky Blue, to suit your unique bathroom style. With a look and feel similar to linen, they also make really stylish but natural hemp curtain panels for your windows and patio doors, mix & matching our hemp cushion & beanbag cover range and contemporary hemp tableware; all designed by, and unique to, Drapers Organic. So, why not consider them and our fabulous knitted hemp blankets and throws for the rest of your home design too?
These contemporary hemp shower curtains make a very attractive, healthy & responsible alternative to the off gassing and landfill problem of plastic, pvc and vinyl shower curtains. Hemp fabric is naturally much more sustainable than cotton fabric, using considerably less water and not requiring harmful chemicals to grow, so they make a great choice all round for our more discerning customers. Our wide selection of hemp fabrics offer a variety of uses, so why not decide on sustainable fabrics that do not cause damage to the environment, for your next project? Please do advise if you need different hemp fabrics or colours than are shown here, in larger, trade quantities or wish to get together with other customers, group buying to help with minimum production quantities, as there is such an amazing selection of quality hemp fabrics that can be produced to customer request!
Hemp (hanf) fabric is such a versatile fabric that it can be used for so many different products, either on its own or mixed with other fabrics for a different look and feel. It is a textural, naturally attractive and most durable fabric that feels great to touch. It can be produced in various weights and mixes, such as beautiful hemp/silks and hemp/organic cotton mixes to the lovely 100% hemp muslin, linen and canvas styles, so is suitable for the finest of apparel to heavy duty upholstery and bags. It is naturally UV resistant and absorbent, and is also known for its anti-bacterial, anti-mould and insulative qualities. It keeps you warm when its cold, and cool when its hot. Our fabric has a contemporary elegance and feels soft as well as strong; suitable for today's discerning and environmentally aware consumer.
The Dyes used for the coloured hemp products and fabric are Reactive, Low Impact Dyes that are azo and formaldehyde free. They do not contain animal by products. Hydrogen Peroxide is used for the white and ivory colours
Hemp can be washed, but the coloured fabrics would benefit from a low temperature and, to limit creasing the drum should not be overloaded. We recommend washing on a gentle cycle and ironing whilst wet/damp, on the underside. Using a cup of white distilled vinegar in the rinse water is said to remove soap and help maintain colour, and can be used instead of chemical fabric conditioners for softness. Air drying flat is recommended and easy with hemp, as it dries very quickly. As with most dyed fabrics, please avoid prolonged direct sunlight. Hemp fabrics have their own natural characteristics and as such, should be tested for suitability prior to buying quantities by the metre. Hemp may also be dry cleaned.
Please see our own Collection of Drapers Organic purely hemp homewares, including our two ranges of hemp shower curtains and mix'n'match hemp curtain panels, hemp cushion and hemp beanbag covers and hemp tableware & runners. We also have a great range of hemp fabric and bags with their contemporary colours and different styles and cool throws for keeping car seats, shoulders, heads etc cool, for use on changing mats, over pushchairs etc, for natural protection against the heat of the sun. Do email for further retail or wholesale enquiries / product details. We are happy to discuss supplying items to trade customers' specification, subject to quantity and lead times.
As hemp is a fantastic crop that is grown without the need for harmful chemicals, uses less water and actually helps clean the air, it is naturally better for our environment, producers and wildlife. Contemporary feel and look: #hemp (hanf) fabric is known for its durability and sustainability but you may not know that it can be made in to all styles of fabric, woven, jersey and knitted, that can have many finishes, so you also get stylish, attractive textures and colours, suitable for hemp apparel as well as every style of home or work environment
There are many great reasons to buy hemp as an alternative to conventional cotton and other less sustainable fabrics, and not just because it is more environmentally friendly. It also looks and feels great. Surprisingly, conventional cotton is one of the most heavily sprayed crops in the World, causing some devastating effects to the environment, wildlife and the workers involved because of the hazardous chemicals used, whereas hemp needs little help to thrive; spreading so quickly, it is prolific, hardy, sustainable, makes a great companion crop, helps clean the air and is grown with less water and without the need for harmful chemicals.
I have added hemp face coverings to the range in order to offer this beautiful, natural fabric to our customers, whilst some of us are required to put something over our faces, whilst out and about in these rather unexpected times.
I hope that the introduction of these face coverings and our purely hemp range of stylish hemp products, such as biodegradable hemp shower curtains, the extensive choice of hemp fabrics and my purely hemp mix and match homewares, including curtain panels, tablecloths, runners, napkins, cushion covers and beanbag covers, plus the beautiful knitted hemp blankets and throws and unisex hemp bags will help form this bridge between awareness and the chance to buy alternatives that are not only more sustainable but actually perform well and look great too. My own range of hemp fabrics are available by the metre, or on the roll at a discount, in fabulous, contemporary colours that work beautifully together, or alone.
I am proud to have been a winner of 'Best Natural Homeware Product' for our hemp shower curtains. Radio 2's Janey Lee Grace and her panel of experts, testers and consumers 'scrutinised hundreds of products to arrive at a definitive list of the Best of the Best' so we are very proud to have won a Platinum Award! Janey said "We love this toxic free biodegradable alternative to plastic shower curtains. Looks great, very absorbent and seems naturally resistant to mould."
I am glad to have donated some of my hemp fabrics to an inspirational initiative in Uganda, called Awamu and hope they have gone some way to help the amazing ladies involved to continue their most worthwhile and sustainable work. If you would also like to donate fabrics, buttons etc, please do email for details.
Our hemp shower curtains and hemp curtain panels were used by Woking Borough Council at their Oak Tree House, a showcase for the Woking Low Carbon Homes Initiative, renovating an existing property to the highest sustainable standards. The house was open for education purposes, and public display, after which it was to be donated to a family at the top of the council's waiting list. It was envisaged to be a model for future new house-build programmes across the UK.
We are also pleased to have supplied our DOC25H6 100% hemp fabric and cushion covers to the UK Green Building Council, which they used for their furniture as seen at Eco-build, Earls Court. Our hemp canvas is also being used for various other applications such as domestic curtain and upholstery, sun shades, beanbags, dog cushions, as well as for exhibition stands and banners.
More Information
Hemp is one of the most eco friendly fabrics available. Unlike cotton, the plant needs little help to thrive and has a relatively short growth cycle, as well as needing less water to grow. In fact it is a weed-like grass, growing so prolifically and tightly spaced that it has no use for herbicides as it outgrows other weeds. It is naturally resistant to most pests, so there is also no need for pesticides. With its deep root system it grows without negatively affecting the soil and can therefore be grown consecutively for several years. In fact, growing hemp adds more than it takes out of the land, unlike cotton which depletes the soil of its nutrients. It offers protection to some other crops grown alongside it, so also makes a great companion crop. There is no wonder that hemp has been grown for centuries, it's just somewhat surprising that its production ever declined.
With a little bit of research you will find that hemp can be dated back to 8000 BC, where the fabric was discovered in a tomb in Mesopotamia. Hemp paper can be dated back to 770 AD in China. In more recent times, Columbus used hemp on his ships and the first Levis were made from hemp denim. Hemp also makes a good building material. A restoration and conservation specialist says that lining walls with a hemp/lime mixture makes for a healthy house that doesn't grow toxic mould, while a report on a social housing project in Suffolk concluded that hemp houses use less energy to build, create less waste and take less fuel to heat, though they do cost 10% more to build than conventional brick and block houses*. The benefits continue. Hemp seeds are highly nutritious while its oil is highly moisturizing for the skin.
Hemp was once the crop of choice in America before it became confused with its rather more narcotic cousin, and was banned. However, growing hemp is now, thankfully, becoming legal aqain, in some parts of America, after much local campaigning. Containing only a trace of THC (the illegal part), smoking it would not even bring a smile to your face. Jefferson and Washington were both hemp farmers. The Declaration of Independence and the American Constitution were written on hemp paper. Americans were told to "grow hemp for victory" during World War II as its benefits were well known and much needed at that time.
Hemp fabric is very strong and durable and is known to be naturally resistant to mould and bacteria. The word canvas actually used to relate only to hemp. It blocks UV rays more effectively than other fabrics, is very absorbent and, with its insulative qualities, keeps you cool when its hot and warm when its cool. It also allows the skin to breathe. Hemp has been grown for centuries in China as a sustainable and most efficient crop, it is also grown in Romania. We are keen to support both of these Countries, as they have vast experience, gained over very many years, in growing and producing quality hemp fabric and where many of the general population still need to be accommodated with work. If such a resourceful, eco-friendly crop and products can be encouraged, it offers us all a good alternative to less sustainable industries for the benefit of the environment, consumers and of course, the inhabitants.
Our contemporary hemp range shows the versatility and elegance of hemp fabric. We currently use a stylish and flowing, 'linen style' hemp fabric for our mix and match homeware and interiors range and for the baby throws, whilst using a denser weave for our hemp shower curtains, which absorb the water, stopping it from spraying through. Our great hemp bags are made from a hemp canvas, which we also sell by the metre, along with other hemp fabrics in many great colours. We are continuously designing more fabrics to add to our range, with great colours for increased choice. See our general everyday carry/ shopping bags as an eco-friendly, stylish alternative to the plastic throwaway and our unisex courier style bags, around town and satchel style bags for their vibrant yet practical design. Trade orders can be taken for hemp bags, subject to quantity.
Thank you for reading, and thank you for your interest in my Purely Hemp Collection!
Nerissa Draper
**Natural Life Magazine March/April 2006 - Hemp For Houses by Rolf B. Priesnitz